Experience The Arabian Desert Safari
Join us for a memorable journey in a magnificent Dubai Desert.
ABOUT SAFARI DESERT DUBAI
Our Premium Dune Buggy and Dirt Bike Rental Services
Safari Desert Dubai has quickly established itself as one of the premier providers of Dune Buggy rentals and motorbike rentals in Dubai since 2015. Our commitment to excellence makes us an unrivaled provider of Dune Buggy rides, Dirt Bike rentals, and top-tier Quad biking adventures in the UAE Desert. Trust us to deliver unmatched off-road guided tours featuring top-of-the-line Dune Buggies, Dirt Bikes, and Quad Bikes to ensure your experience in Dubai remains memorable and exciting.
Verified
Dune buggies This was insane & the tour guide sohel was very helpful, he takes loads of pictures, highly recommended, I would definitely do this again, great for couples or friends
Verified
Dune buggies in the desert Great time out on the desert with dune bikes! Amazing friendly team and service. And safe! Really enjoyed the driving, pictures and atmosphere
Verified
Amazing experience! Amazing experience! What a fun ride, loved the sand boarding experience. The guides were amazing and attentive. Will definitely come again.
Verified
Great experience! Great trip, pick up was seamless and guide had plenty of interesting trivia about the area. The dune buggies were great too and we got plenty of time to drive around and sandboard. Photograph also takes pictures if you want!
Verified
If you like to drive ..... This is a MUST ... The most amazing experience ever on 4 wheels ! Better than a 911 GTR on a race track ....Haidar & Tariq were great.... I have to move to the desert and get a dune buggy !!!! . I could spend all day here !
Verified
Fantastic Experience Wow such an amazing afternoon and evening. I've done these before but not with this company. Our driver Asif was brilliant. I felt safe off roading and he made sure we had everything we needed all night. I would definitely recommend and if I do a safari again I will be using this company for sure.
Verified
Bucket List Activity Thank you for yesterday. The experience was amazing starting with the pick up driver who was friendly and professional. Great powerful buggies with experienced staff. Dinner was fabulous, delicious with lot of options accompanied by great entertainments. Was happy with all the experience. A must do activity.
Verified
Amazing Experience! Incredible experience, first class all the way. Felt safe and secure and truly had an amazing time. We were sure to take many photos which will last a lifetime. Highly recommend!
Verified
Unforgettable! Sohel was a brilliant and attentive guide with great experience on the dunes. My girlfriend and I had an unforgettable experience here, would highly recommend!
Verified
Experience Sohel. Amazing photographer. Very friendly and had a brilliant time. Very very good 10/10 would definitely recommend
Dubai Premium Desert Adventure Tours
Count on our expertly guided off-road tours, featuring top-of-the-line Dune Buggies, Dirt Bikes, and Quad Bikes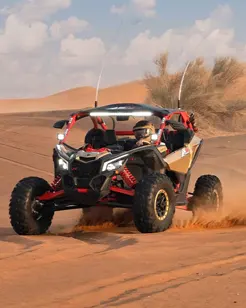 Happy Clients Over Ther World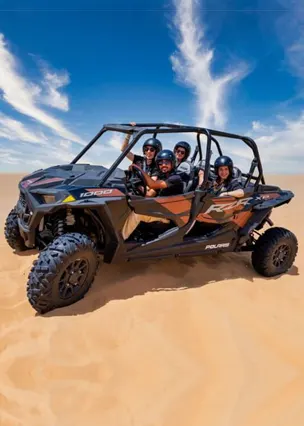 EMBRACING THE ADVENTUROUS SIDE
With Our Dune Buggy Dubai
Our company exists solely to deliver Dune Buggy Dubai tours that exceed expectations, guaranteeing superior quality and an unforgettable touring experience. With an unrivaled fleet, our dedication and excellence are undoubtedly demonstrated - only you know if you are prepared to embrace this powerful, safe adventure sport and conquer the desert!
UNLEASHING YOUR RIDER SPIRIT
With Our Dirt Bikes in Dubai
Explore Dubai's desert aboard well-maintained dirt bikes for an exciting trail ride combined with adrenalin-pumping dune bashing action!

Join Safari Desert Dubai for an exhilarating tour of Dubai that's both enjoyable and relaxing, ideal to help take the edge off life! Our paths were designed specifically to offer exciting outdoor experiences suited for travelers of any skill level; whether experienced travelers or thrill-seekers are welcome! With expert guides leading the way, you will witness beautiful places while creating lasting memories! Join Safari Desert Dubai today and discover its magical side!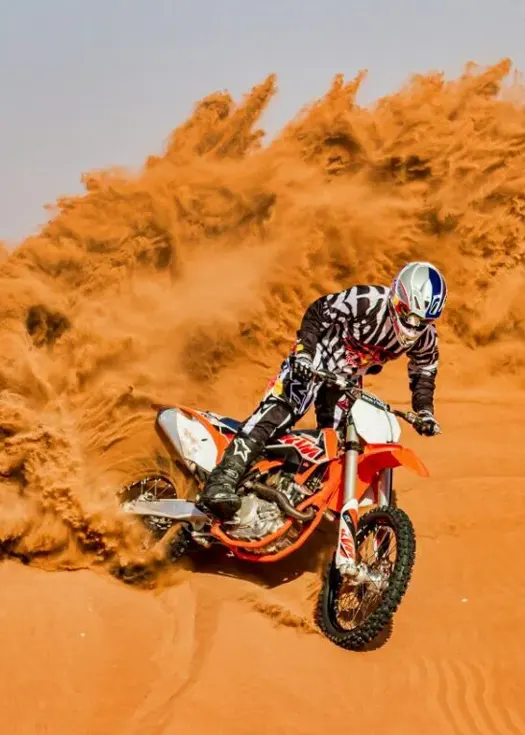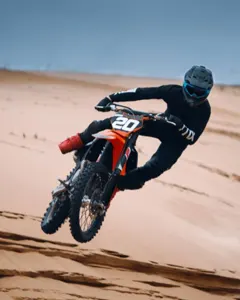 Amazing tour places around the world
WHY CHOOSE SAFARI DESERT DUBAI
Great opportunity for adventure & travels
Latest news & articles from the blog