Rent a Dirt Bike in Dubai
Welcome to Dubai Motorbike Rental! At Motorbike Dubai Rental we offer an exciting Motorbike Rental experience. With a selection of well-maintained and exciting motorbikes for rent - and tours packages tailored specifically to satisfy every experience level from novice riders through experienced riders - you're guaranteed an exhilarating Motorbike Tour experience in Dubai! Revolutionize your desert exploration experience with our newly upgraded top-of-the-line motorcycles designed specifically to tackle Dubai's challenging terrains in safety and comfort, guaranteeing an exciting adventure. Under guidance by our professional team, both newcomers and seasoned riders are bound to enjoy themselves - you're bound to experience thrills galore as you journey across Arabia's natural splendor for an experience like never before!
Verified
Dune buggies This was insane & the tour guide sohel was very helpful, he takes loads of pictures, highly recommended, I would definitely do this again, great for couples or friends
Verified
Dune buggies in the desert Great time out on the desert with dune bikes! Amazing friendly team and service. And safe! Really enjoyed the driving, pictures and atmosphere
Verified
Amazing experience! Amazing experience! What a fun ride, loved the sand boarding experience. The guides were amazing and attentive. Will definitely come again.
Verified
Great experience! Great trip, pick up was seamless and guide had plenty of interesting trivia about the area. The dune buggies were great too and we got plenty of time to drive around and sandboard. Photograph also takes pictures if you want!
Verified
If you like to drive ..... This is a MUST ... The most amazing experience ever on 4 wheels ! Better than a 911 GTR on a race track ....Haidar & Tariq were great.... I have to move to the desert and get a dune buggy !!!! . I could spend all day here !
Verified
Fantastic Experience Wow such an amazing afternoon and evening. I've done these before but not with this company. Our driver Asif was brilliant. I felt safe off roading and he made sure we had everything we needed all night. I would definitely recommend and if I do a safari again I will be using this company for sure.
Verified
Bucket List Activity Thank you for yesterday. The experience was amazing starting with the pick up driver who was friendly and professional. Great powerful buggies with experienced staff. Dinner was fabulous, delicious with lot of options accompanied by great entertainments. Was happy with all the experience. A must do activity.
Verified
Amazing Experience! Incredible experience, first class all the way. Felt safe and secure and truly had an amazing time. We were sure to take many photos which will last a lifetime. Highly recommend!
Verified
Unforgettable! Sohel was a brilliant and attentive guide with great experience on the dunes. My girlfriend and I had an unforgettable experience here, would highly recommend!
Verified
Experience Sohel. Amazing photographer. Very friendly and had a brilliant time. Very very good 10/10 would definitely recommend
THRILLING WAY TO SEE THE DESERT
Rent a Buggy In Dubai & Conquer The Desert
Safari Desert Dubai invites you to unlock the secrets of the Dubai desert by taking full use of our services, all operated by our team of experienced professionals who will ensure that your experience is as safe as possible in our dune buggies and that you have an absolute blast as well.

Our team of professionals comes fully prepared for all situations, so you can be at ease knowing that there is always a backup plan ready in case any problem should occur. Be it a dune buggy or a dirtbike, we guarantee that you will have a memorable and adrenaline-pumping, once-in-a-lifetime adventure with us. Experience the thrill of off-roading in Dubai's desert by booking your tour with us today!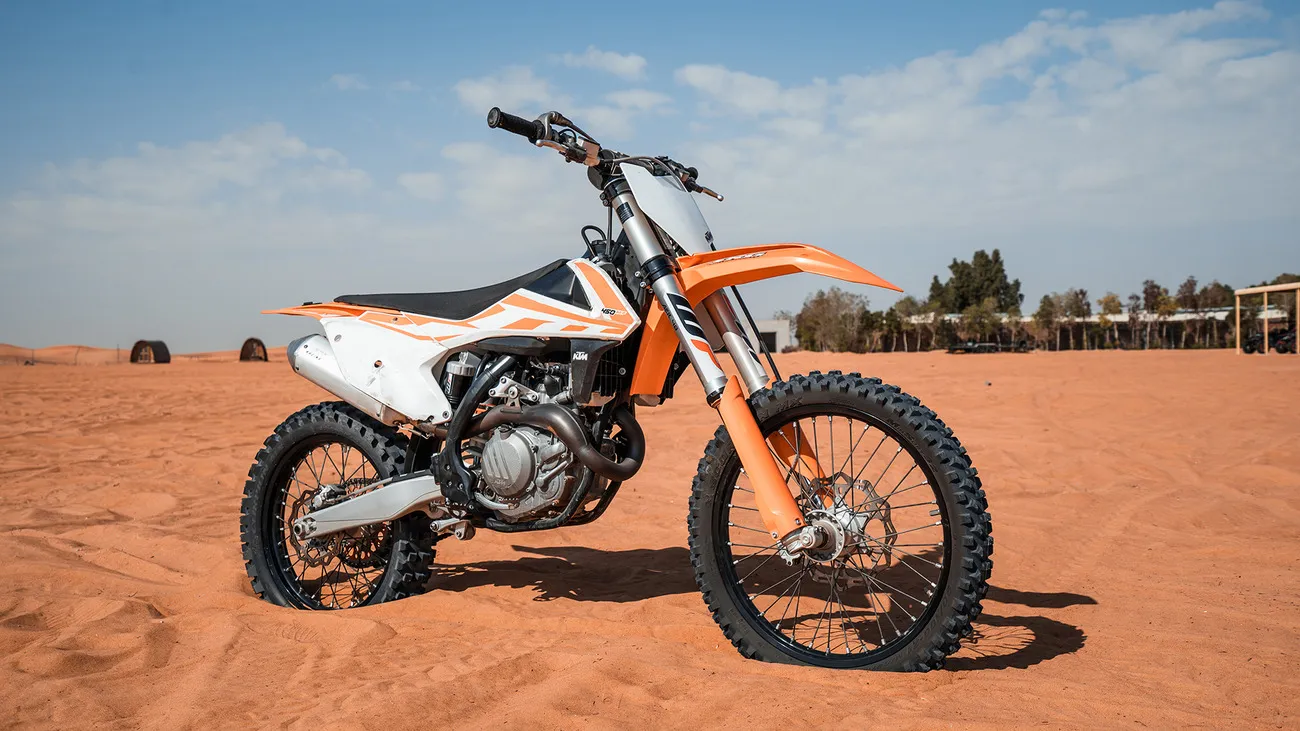 NO EXPERIENCE? NO PROBLEM
First-class Dune Buggy Dubai Experience
If you're first-time driving dune buggy in Dubai, don't worry – our team of expert instructors will show you the safest and most exciting ways to enjoy your off-road buggy experience. With their patience and clear guidelines, you'll be driving across the desert and taking in the mind-blowing scenery in no time. Our dune buggies in Dubai are built for safety without sacrificing thrill and come complete with roll cages, seatbelts, top-of-the-range suspension, and bucket seats to ensure the most comfortable drive. We'll also provide every driver and passenger with safety goggles and a helmet to ensure maximum protection. So whether you're a first-time driver or an experienced off-roader, we've got you covered. Come and enjoy the desert buggy with us!
Safety Tips For Motor Bike Riding
Safari Desert Dubai provide peace of mind: special modern equipment will protect against accidental situations from head to toe - offering complete body safety in case of accidents.
Frequently Asked Questions