MORNING & EVENING DESERT SAFARI
Desert Safari Dubai
Are You Planning on Travelling to Dubai and Wondering about Desert Safari Experiences? From morning Camel Safaris or Private Desert Safaris including BBQ Dinner, to Camel Safaris or Private Desert Safaris with VIP Service; each desert safari option provides its own set of experiences - with pros and cons listed for each option below, taking into consideration various times and locations available - below are three choices that offer different experiences that await. What would your pick be? Let us know your choice in the comment section.
Verified
Dune buggies This was insane & the tour guide sohel was very helpful, he takes loads of pictures, highly recommended, I would definitely do this again, great for couples or friends
Verified
Dune buggies in the desert Great time out on the desert with dune bikes! Amazing friendly team and service. And safe! Really enjoyed the driving, pictures and atmosphere
Verified
Amazing experience! Amazing experience! What a fun ride, loved the sand boarding experience. The guides were amazing and attentive. Will definitely come again.
Verified
Great experience! Great trip, pick up was seamless and guide had plenty of interesting trivia about the area. The dune buggies were great too and we got plenty of time to drive around and sandboard. Photograph also takes pictures if you want!
Verified
If you like to drive ..... This is a MUST ... The most amazing experience ever on 4 wheels ! Better than a 911 GTR on a race track ....Haidar & Tariq were great.... I have to move to the desert and get a dune buggy !!!! . I could spend all day here !
Verified
Fantastic Experience Wow such an amazing afternoon and evening. I've done these before but not with this company. Our driver Asif was brilliant. I felt safe off roading and he made sure we had everything we needed all night. I would definitely recommend and if I do a safari again I will be using this company for sure.
Verified
Bucket List Activity Thank you for yesterday. The experience was amazing starting with the pick up driver who was friendly and professional. Great powerful buggies with experienced staff. Dinner was fabulous, delicious with lot of options accompanied by great entertainments. Was happy with all the experience. A must do activity.
Verified
Amazing Experience! Incredible experience, first class all the way. Felt safe and secure and truly had an amazing time. We were sure to take many photos which will last a lifetime. Highly recommend!
Verified
Unforgettable! Sohel was a brilliant and attentive guide with great experience on the dunes. My girlfriend and I had an unforgettable experience here, would highly recommend!
Verified
Experience Sohel. Amazing photographer. Very friendly and had a brilliant time. Very very good 10/10 would definitely recommend
Morning Desert Safari
Experience an early morning safari through Dubai Desert Conservation Reserve's 4x4 trail at dawn by 4x4. Not only will your vehicle get some much-needed TLC while in the desert, but panoramic views of cacti, sand dunes and desert can also be enjoyed during this adventure!

Morning Desert Safaris typically last four hours and include water and soft beverages. If travelling with children, two adults should accompany them so as to prevent a hangover from developing. Plan accordingly as it can get hot during the day - perhaps choosing to come back later for another activity would also be wise. Booking ahead can also save time.

This morning tour includes an unforgettable hot air balloon experience, which is not included with your ticket but you are welcome to add on. Enjoy breathtaking desert views while quad biking or camel riding are also available. Plus, indulge in an enjoyable breakfast experience in a tent camp, featuring both international and traditional Arabic cuisine.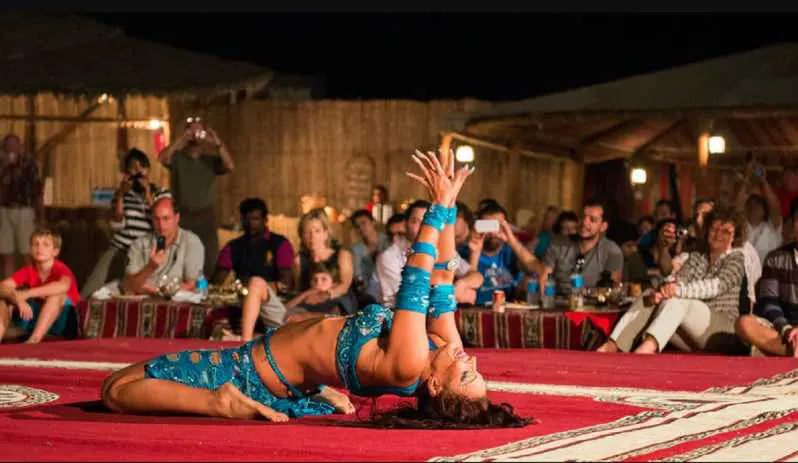 Evening Desert Safari
Evening Desert Safari is a thrilling activity which combines the best of desert elements into one memorable experience. The evening safari begins with a barbecue dinner and includes activities such as quad biking and camel riding. Enjoy henna and falconry performances while enjoying a shisha. Evening desert safaris include traditional Emirati culture shows such as belly dance and tanoura dancing.

Around 3 pm, the Evening Desert Safari departs from the Inn and travels through the desert. The trip includes sandboarding and hill slamming. The sun will set in the desert as they watch. The tour also includes photo opportunities with Arabic attire. After that, the guests are treated to Arabic espresso and dates. The evening safari offers a unique way to discover the culture and traditions of Dubai.
Camel Safari
Camel Safaris in Dubai are more than just riding a camel across the desert for a few minutes. The Camel Safari can last up to 2 hours, and it is meant to take visitors back to an older way of living. You can also enjoy a 45 minute camel ride and watch a falcon display, as well as learn about Bedouin hunting techniques, or even see a gazelle, oryx, or Arabian oryx.

Visit the Heritage Camel reserve, which is a vast desert preserve. The desert is home to several local species, such as oryxes, Arabian gazelles and other animals. You can then relax at a royal camp that has been specially created with stunning views of the desert. You can choose to have camel meat for your main dish during the four-course meal that is included in your stay at this desert camp.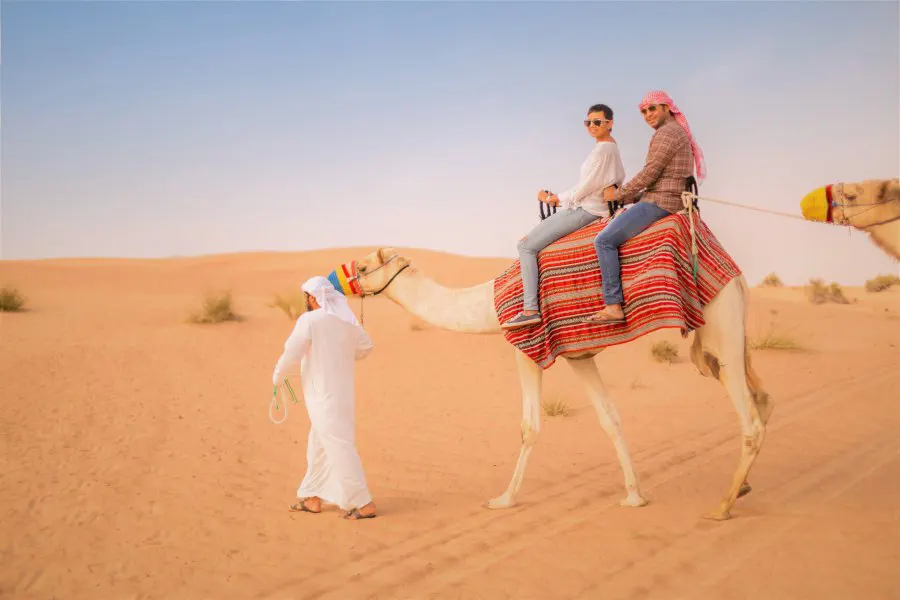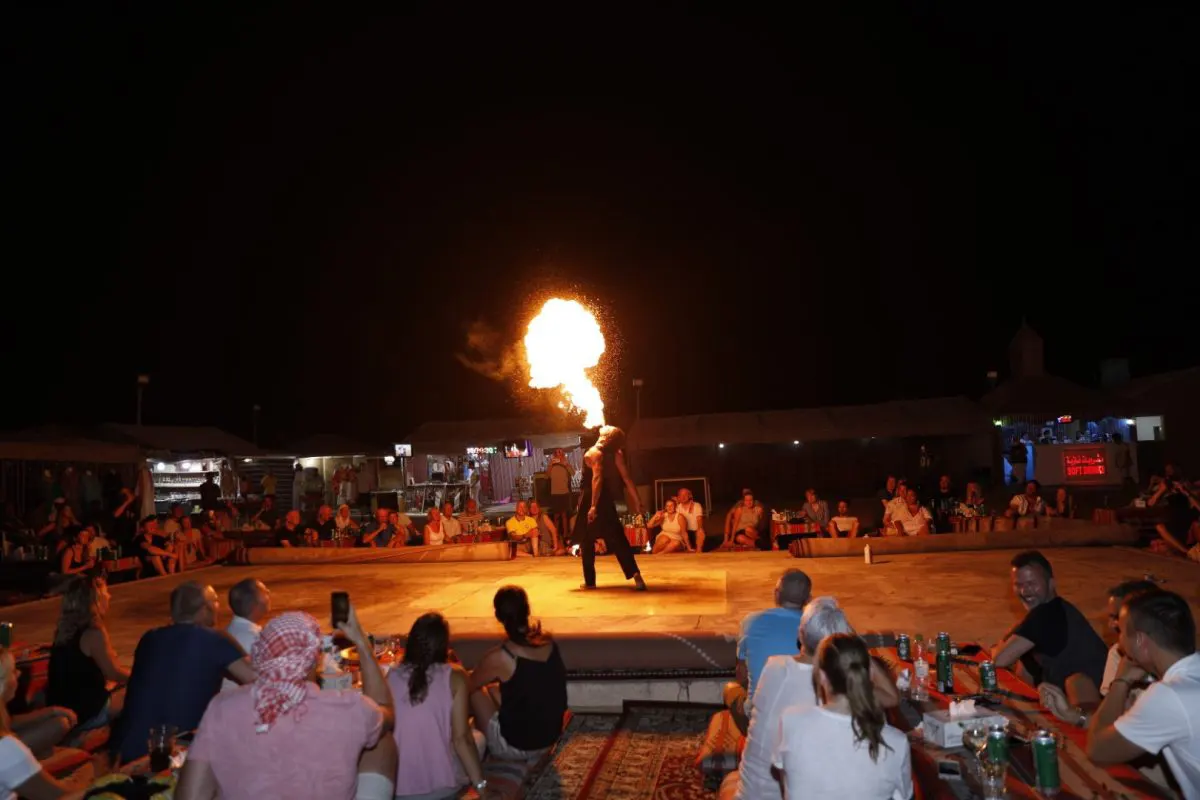 Private Desert Safari with BBQ Dinner
Private Desert Safari and BBQ Dinner is the perfect experience for those looking to have a memorable time. The tour includes a Jeep ride through the dunes and other exciting activities like henna, camel rides, and sandboarding. Enjoy a BBQ in the traditional desert camp, complete with dances, music and other entertainment.
Frequently Asked Questions