Standard , Premium and Deluxe Flight
Welcome to Hot Air Balloon Dubai, where we offer the ultimate flying experience! Our balloons take you on an unforgettable flight that will leave you gasping with wonder as the gorgeous Dubai landscape opens before your very eyes. Imagine floating peacefully above the desert while watching as it all comes into focus before your very eyes!
At hot air balloon Dubai, we provide a range of flight packages designed to meet every preference. Our popular deluxe sunrise flights allow you to watch the dawn break over Hajar Mountains as you glide effortlessly through the sky. Or if you're searching for an intimate romantic escape or unique proposal idea, private flights might just be what's required!
Verified
Great time Sultan was a great guide. We had a blast. These dune boogies are fast and we would highly recommend!!
Verified
Exceptional Service Had an amazing set up done By Sohail , Hyder and Aijaz..The warmth and service was exceptional. Thank you for the experience 😊😊😊😊
Verified
Exceptional Dune Buggy Experience Fantastic experience with Tahir, enjoyed the Dune Buggy drive 200%, Tahir was very helpful, a great guide and great photographer!! Definitely a must do if you love driving and if you're an adrenalin junkie!!
Verified
Sohel the Best quide Sohel is the Best quide ever. I love everythink ! Sohel made this trip very special. Thank you Sohel
Verified
Awesome Yesssaaahhhh!! Unreal!!! Sooo fun highly recommended. Our guide sultan was super cool everyone was really nice
Verified
Desert buggies Sohel and ejaz provided a top class trip! So much fun in the desert buggying around! Definitely recommend
Verified
Nov buggy's Great experience! Super fast, great cars, really enjoyed the whole day out following some mad men around
Verified
Beached Seal Awesome experience, especially seeing a Seal beached in the desert. Who knew? Adrenaline filled and great guide. Would deffos recommend!
Verified
Great experience, fantastic machines and great team The team have created amazing machines to fly around the desert in. Great experience, fantastic service and the more powerful cars are worth it
Verified
Great experience Sohail was amazing definitely going to do this every winter! Don't be scared just follow the tire tracks of the Sohail
Balloon Rides & Adventures in Dubai
WELCOME TO HOT AIR BALLOON DUBAI
Our experienced pilots are skilled in providing safe and enjoyable flights for our passengers, pointing out landmarks while sharing local knowledge. Furthermore, we are the only company worldwide offering an exclusive in-flight falcon show as part of any package we provide.
At Airborne Adventures, we take great pride in the state-of-the-art hot air balloons we operate, which are meticulously maintained to meet the highest safety standards. Each balloon features state-of-the-art technology for an enjoyable and smooth experience
Not only can we offer standard flights, but we also specialize in creating customized packages to accommodate corporate events, weddings, and other special events. Our team will collaborate with you to design an experience that is sure to leave an unforgettable impression with all.
At hot air balloon Dubai, our goal is to create an experience that goes far beyond simply riding in a balloon ride. We want our passengers to leave feeling inspired and refreshed with memories to last a lifetime.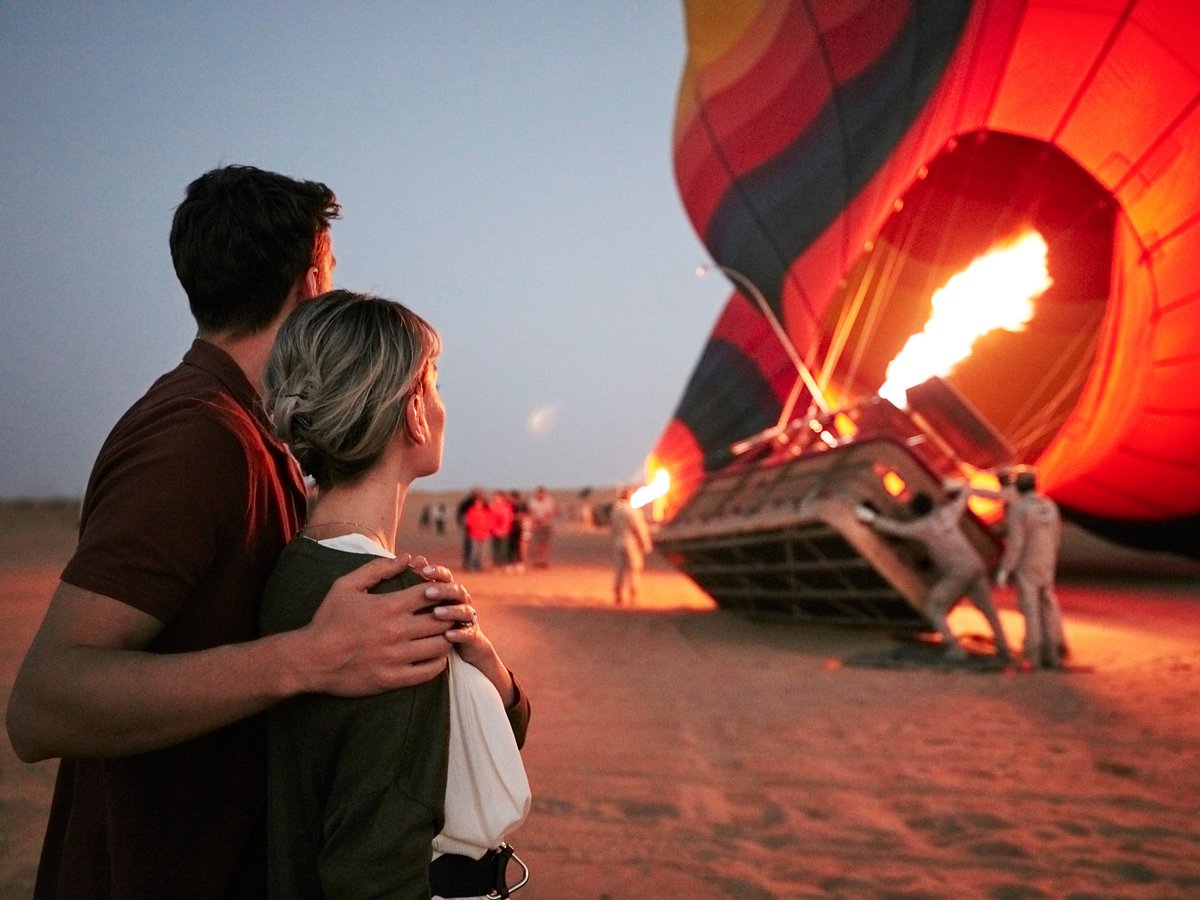 Private Hot Air Balloon Experience
Spending an unforgettable experience together in the sky can only add to the magic. Our charter flight tour offers exclusive balloon rides for couples, families, special events and other occasions alike - perfect for couples, Families or special events of all kinds! Plus we can customize it according to your individual needs by including items like birthday/celebratory cakes, flower bouquets, red carpet balloon boarding and private transfers for an unforgettable day of flying! At Hot Air Balloon Experience Dubai, we provide the ultimate hot air balloon ride that allows you to celebrate milestones such as birthdays, success parties, anniversary celebrations and other special occasions while floating effortlessly through the air. Make it memorable by planning an unexpected surprise for someone special on this unforgettable trip. Are You Proposing to Your Fiancee in a Hot Air Balloon Ride? No Problem. Just Reach Out. Our reservation team offers private tours and large party bookings alike and can guarantee an unforgettable experience! If something smaller and intimate is what's needed, no problem; call us anytime if any queries arise.
Celebrations and Special Occasions:
Hot Air balloon flights make a spectacular way to commemorate special moments and mark milestones like birthdays, anniversaries, proposals or any other important event. Their enchanting experience adds an unforgettable charm that truly adds magic and emotion. Air balloon flights create lasting memories and provide an exciting way to commemorate special occasions. In conclusion, air balloon flights provide many advantages ranging from adventure and connection with nature appreciation and personal development. Travel can provide unforgettable experiences and create life-long memories. Maha Hot air balloon proposal flights are known to be among the best days in your relationship - be it an anniversary celebration, honeymoon surprise, a guaranteed "YES" proposal, once-in-a-lifetime birthday present, or just as an activity to reach "couple goals!"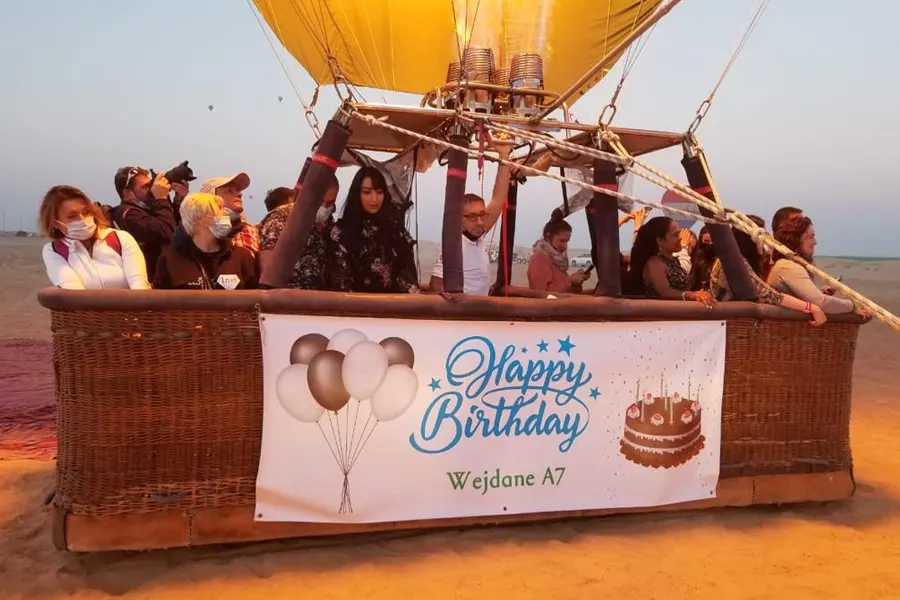 Frequently Asked Questions